Kohl's Department Stores is receiving a 2013 ENERGY STAR Partner of the Year – Sustained Excellence Award from the U.S. Environmental Protection Agency. The company was given the award for its energy efficiency initiatives, including lighting upgrades, which show its leadership in protecting the environment.
"Kohl's is honored to be recognized by EPA with a 2013 Sustained Excellence Award," said John Worthington, the chief administrative officer for Kohl's. "As a major retailer with stores and corporate facilities nationwide, it is our responsibility to carefully manage our use of resources and strive to reduce our carbon footprint. Our partnership with ENERGY STAR has been instrumental in providing tools to assess the performance of our buildings, set strategy and develop action plans. Since joining the program in 1998, we have been able to ENERGY STAR certify nearly two-thirds our stores. This accomplishment translates to both cost savings and more efficient operations."
Projects to improve energy efficiency and sustainability at Kohl's stores in 2012 included installing light-emitting diodes (LEDs) and LED retrofits. Kohl's said the company completed the LED lighting installations and retrofits in more than 70 new and remodeled stores. More than 300 stores received LED lighting in jewelry cases, which will reduce energy consumption. The company said it also upgraded to LED accent lighting due to the bulb's extended lifespan compared to traditional bulbs. The new LEDs use 46 percent less energy than the previous light bulbs.
LED retrofits were done on more than 600 Kohl's stores. Energy efficient lamps and lower wattage fixtures were installed for the spot-light fixtures as part of the retrofit.
Kohl's is a participant of the Better Buildings Challenge, through the U.S. Department of Energy, in which the company aims to cut energy usage at least 20 percent by 2020 in more than 112 million square feet of occupied building space.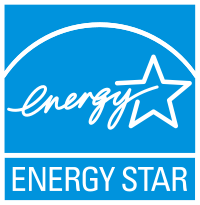 ENERGY STAR program encourages efficiency
The Sustained Excellence Awards are given to companies and organizations that show continued leadership in reducing greenhouse gas emissions and reducing energy consumption. More than 20,000 organizations participate in the ENERGY STAR program. Kohl's has received the award every year since 2010.
Creating and implementing energy efficient projects can not only help companies receive recognition from the EPA for reductions in energy usage and greenhouse gas emission, but the lighting upgrades can also lead to lower energy costs. LED lights use less energy and are not as wasteful as traditional light bulbs, which helps to lower electricity bills.
Energy efficiency consultants at Lumenistics can provide details on the benefits of becoming efficient through LED lighting fixtures.