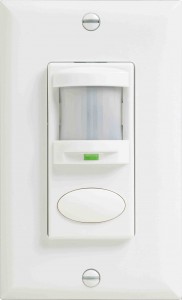 Taking advantage of natural daylight  using dimmers, sensors
Lighting control systems, a standard in new construction, are fast becoming mainstream in retrofit applications.
From dimming to controlling lighting based on whether a room is occupied or not, the technology being applied to energy efficient lighting products is creating huge savings in energy, and also satisfying demands for environmental sustainability.
Added to that is the growing trend of turning off or dimming the lights when there is adequate daylight within a building, or what is called daylight harvesting.
Savings from daylight harvesting can cut lighting energy use in some buildings by up to 80 percent, according to the U.S. Department of Energy's (DOE) Federal Energy Management Program.
To understand exactly what lighting products are on the market and what the potential savings are, it's important to work with qualified, professional lighting consultants that create energy-efficient lighting systems that fit your business.
Lumenistics understands the complexity of lighting controls and works to understand their customer's needs to incorporate the right control systems in their designs.
The flexibility and control these systems offer building owners and managers results in added comfort, reduced energy and increased productivity for occupants.
There are three basic lighting control systems:
automatic shut-off controls
photosensor dimming
load management
Automatic shut-off controls
Occupancy sensors turn lights on or off based on the existence of a person in the space controlled by the sensor.
There are three types of sensors:
infrared sensors – emit beams of light invisible to the human eye, when the beam pattern is broken by an occupant passing through the lights are turned on
ultrasonic sensors – detect movements of occupants through sound waves, similar to how Doppler radar is used to detect rain from radio waves
sound sensors – listen to the sound around them to detect the presence of occupants
Sensors are designed to monitor small areas but can be linked together to control the lights in a large area.
Time based controllers can turn lights off based on a predetermined amount of time or based on the hour of day or day of the week.
Light sensor dimming
Automatic daylight dimming, or "daylight harvesting," uses a light sensor to measure the amount of natural light in a space.
The light sensor generates a signal based on natural light levels that is sent to dimming ballasts to adjust the level of the lighting fixtures.
Load management
Load management is defined as reducing customer peak electric loads at times of supply constraints.
Utility companies will offer reduced electric rates if they are allowed to dim the lights down by a small percentage when their system is reaching peak load to help prevent brownouts and blackouts.
The range of lighting control systems include:
dimmers
timers
occupancy/vacancy sensors
daylight sensors
photocells
shading systems
relay cabinets
| | | | |
| --- | --- | --- | --- |
| Typical Lighting Control Applications | | | |
| Type of Control | Private Office | Open Office – Daylit | Open Office – Interior |
| Occupancy Sensors | ++ | ++ | ++ |
| Time Scheduling | + | ++ | ++ |
| Daylight Dimming | ++ | ++ | 0 |
| Bi-Level Switching | ++ | + | + |
| Demand Lighting | + | ++ | ++ |
++ = good savings potential
+ = some savings potential
0 = not applicable
Operating Cost Comparison
Private Office, 128 sq. ft.
Performance
Base Case
Occupancy Sensors
Daylighting
Occupancy Sensor + Daylighting
Annual Energy Usea

450 kWh

340 kWh

330 kWh

250 kWh

Annual Energy Cost

$33

$24

$24

$18

Annual Energy Cost Savings

—

$9

$9

$15

a Average daily "on" hours for wall switch is 14.7. Average daily occupied hours for the office is 12.9.
Operating Cost Comparison
Open Office Area, 1000 sq. ft.
Performance
Base Case
Time Scheduling
Occupancy Sensors
Daylighting
Time Scheduling + Daylighting
Annual Energy Use

5700 kWh

5100 kWh

5000 kWh

4200 kWh

3700 kWh

Annual Energy Cost

$340

$305

$300

$250

$220

Annual Energy Cost Savings

—

$35

$40

$90

$120
Average daily "on" hours for wall switch is 9.1. Average daily occupied hours for the office is 6.8.
Source: Department of Energy
The options are many, the details complex. Don't let them overwhelm you. Call Lumenistics and let us help you achieve your goals for energy-efficient lighting.
###
Sources used for this article: