Integrating energy-efficient lighting saves money, environment
Despite the economy's anemic recovery, hotels are spending a lot more time and money on environmental and sustainability initiatives, and integrating energy-efficient lighting is a popular place to start reducing both carbon footprint and energy costs.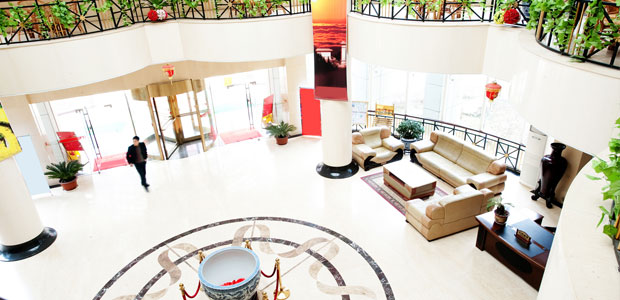 Especially in times of economic hardship, making a quick return on investment (ROI) is critical. That makes lighting the low-hanging fruit when it comes to saving on energy costs, and demonstrating green leadership.
Plus, in terms of aesthetics, hotel guests may not perceive the sustainability of the low-VOC (volatile organic compounds) paint on the walls, but they will definitely take note of intrusive lighting that while designed for energy-efficiency has no regard for their visual comfort.
U.S. hotels, on average, spend nearly $4 billion, or $2,196 per available room, for energy each year – and lighting accounts for about 40 percent of the energy bill, according to the Environmental Protection Agency (EPA).
With U.S. energy costs averaging over $2 per square foot, according to the U.S. Green Building Council, there's a big opportunity for hotel owners to boost revenue by using energy efficient lighting products including compact fluorescent lights (CFLs), light-emitting diode (LED) fixtures and other green lighting products that provide significant savings.
Energy efficient lighting systems also increase a property's value and builds brand loyalty with customers as well as the fast return on investment.
For example, Boston's Seaport Hotel, a 428-room luxury hotel, primarily serves groups and meetings (60- to 75-percent of the hotel's business), using its 270,000 square feet of meeting space.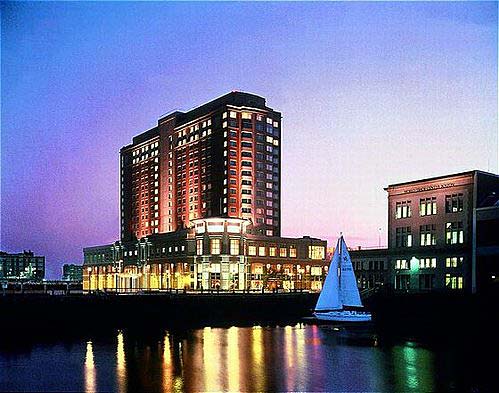 It recently completed a CFL retrofit in each guest room realizing a 1.1-year return on investment due to reduced electricity cost. The CFL retrofit, coupled with the installation of a Smart Thermostat in each guest room, saves the hotel 1.9 million kWh in energy use each year.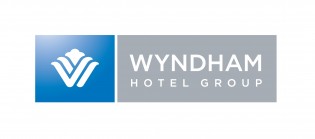 Look at Wyndham Worldwide, one of the world's largest hospitality companies, operating over 7,200 hotels on six continents. Its efforts integrating the use of CFLs and LED bulbs into their operations are hitting two goals at once.
"CFL and LED lights have continued to develop in quality, versatility, and color rendition, making them an increasingly attractive option to reduce energy use while enhancing the aesthetic environment for our guests," said George Scammell, Wyndham's vice president of design.
However, although CFL technology was a pioneer in green lighting technology, it is really just a temporary solution to energy efficient lighting.
Its overall efficacy pales in comparison to LED technology — a comparable CFL lasts up to 10,000 hours, while quality white LEDs have a rated useful life of 50,000 hours or more — and CFLs are widely believed to lose any advantage over LEDs in the next five to ten years as LED lamps continue to be designed for more applications at a lower cost.
Indeed, enhanced guest satisfaction is a major driver for hotels implementing energy efficient lighting upgrades.
Many of today's advanced lighting products allowing guests to select light levels suitable and for specific activities. Research by Cornell School of Hotel Administration shows many guests tend to choose lower light levels, translating into greater energy savings.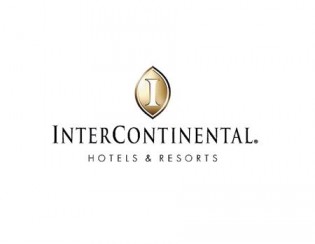 InterContinental Hotels Group made replacing over 250,000 incandescent light bulbs with CFLs in guest rooms at company-managed hotels across its Americas region the cornerstone of its recent sustainability initiative.
The CFL lamps will save over $5 million in energy costs and have the environmental impact of removing carbon dioxide emissions equivalent to taking more than 17,000 cars off the road for a year.
Two ways Wyndham cuts energy use is incorporating energy-efficient bulbs and lighting fixtures with automatic sensors and standard procedures that turn off lights in areas not in use, such as restaurants after hougrs.
"Energy efficient lighting is now a best practice at Wyndham Worldwide," said Faith Taylor, Wyndham's vice president of sustainability. "Our brands and business units are increasingly selecting more energy efficient options, and as a result we have seen a continued reduction in our energy costs."
Wyndham has achieved 16 percent energy savings through energy-efficient lighting products, according to its latest sustainability report.
Sustainability initiatives aren't just for big hotels. Check out the Super 8 Motel in Monroe, Wis. It installed energy efficient lighting throughout the building, along with motion-detection sensors in guest rooms, and cut energy usage by 10 percent.
Eco-friendly disposal of hotel lighting products
Another aspect of sustainable lighting for hotels is how to dispose of them in a safe manner, since many existing energy-efficient lighting choices contain toxic materials that can be harmful to public health and the environment if released. For example, incandescent lamps may contain lead and CFL bulbs and tubes contain mercury, which raises another reason LED technology is superior to CFLs – they contain no lead or mercury.
Despite the fact that growing demand for energy-efficient fluorescent lighting means the amount of mercury-containing waste produced is increasing, the EPA has concluded that shifting from incandescent lighting to compact fluorescent lighting will result in a net reduction in total U.S. mercury emissions due to the reduction of coal-fired electricity generation, a process that releases mercury into the atmosphere.
When Marriott International, Inc. sought an environmentally safe process for disposing and recycling its fluorescent lamps on-site for 500 Marriott-branded hotels, it chose Air Cycle Corporation's EasyPak Recycling Program and the Bulb Eater, a device that crushes over 1,000 fluorescent lamps (depending on size of lamps) and packs them into a 55-gallon drum – providing savings of up to 50 percent on recycling costs.
The process is fully enclosed and filtered, so that the glass, aluminum, and mercury vapors are contained. When full, the drums are picked up and transported to an EPA-approved lamp recycling facility.
"We believe that Air Cycle offers our hotels and easier and more eco-friendly option to dispose of fluorescent bulbs," said Paul Hildreth, Marriott's project director of engineering. "It's a great solution for hotels in states where regulations are continuously evolving to meet environmental demands."
One such state where lighting recycling regulations are already tough is California.
Concerned about the risk of mercury and lead exposure to the environment that could result from the disposal of used fluorescent and some incandescent lights, the California State Legislature enacted legislation in 2010 that limits the amount of mercury and other hazardous substances allowed in general purpose lights, i.e. "lamps, bulbs, tubes, or other electric devices that provide functional illumination for indoor residential, indoor commercial, and outdoor use."
The legislation is modeled after European Union legislation called the RoHS Directive (Restriction of the use of certain hazardous substances in electrical and electronic equipment).
The law restricts the use of seven hazardous substances in the manufacture of electrical and electronic equipment:
Sources used for this article: